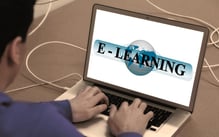 Even if you've been writing for fifty years and have learned every grammar rule or writing technique known to man, you'll still be able to find an online course on the list below that'll strike your fancy. Because, if you're truly a master of the written word, the only thing you'll ever be certain of when writing is that language rules and trending writing techniques change all the time. This is what makes writing exciting, whether you're writing case studies, proposals, web copy, or a detailed report. If you write for a living, then you need to constantly improve your writing skills.
Luckily, in the Internet age, it's easier than ever to take a reputable writing course administered by faculty of well-renowned universities or professionals who have proved their writing prowess. The courses listed below in their respective categories typically only take a few hours of your time every week for one to three months or less, or whatever pace you feel comfortable with since most of them are on-demand. You'll easily be able to complete assignments in between writing your marketing copy and reports.
Grammar
Title of Course: Tricky English Grammar
Created By: University of California, Irvine
Platform: Coursera
Cost: Free, unless you want access to graded materials
Overview: This is an intermediate-level course that provides tips to help you understand tricky grammar rules of everyday English. Even if you're a native English speaker, this course will help you navigate confusing word forms, gerunds, infinitives, phrasal verbs, collocations, and more. You'll watch videos, complete reading assignments and practice quizzes, and have the chance to complete other graded assignments if you want.
Related Courses offered by University of California, Irvine: Noun Clauses and Conditionals; Conjunctions, Connectives, and Adverb Clauses
*****
Title of Course: Oxford English Grammar Course
Created By: Oxford University Press
Platform: Self-hosted
Cost: Free
Overview: There are three levels in this completely self-directed course: basic, intermediate, and advanced. You won't have to listen to hours of video lectures to improve your grammar with this course. It's easy and to-the-point. Simply click on the grammar rule you want to test your knowledge in, then the appropriate section, and then complete the short fill-in-the-blank assignment that the computer immediately generates. Finally, click "See Answers" to see how well you know the grammar rule.
*****
Web Writing
Title of Course: Writing for the Web
Created By: Chris Nodder. He is an author and user-experience expert; previously a director at Nielsen Norman Group and a senior user researcher at Microsoft. He has an M.S. in human computer interaction and a B.S. in psychology.
Platform: Lynda
Cost: Free when you sign up for Lynda's free trial period
Overview: If you're used to writing academic papers or tend to be long-winded when you write, this course will help you learn to write for the average reader on the web. The average reader on the web scans material quickly and wants valuable information that provides answers up front without jargon or hyperbole. The video content and challenges provided in this course will help you learn to cater your writing toward the average reader on the web.
*****
Title of Course: Write Effective Web Content
Created By: Linda Aksomitis. She is a webmaster for an Internet magazine, has published over twenty e-books, and has thousands of articles published in reputable publications. She is also the former president of the Saskatchewan Writers' Guild.
Platform: ed2go
Cost: $149
Overview: You'll learn how to increase your ranking in search engines and sales by writing material that's fulfilling your readers' needs and is easy to understand. In this course, you'll discover how to craft content that'll "make your website or blog into an exciting multimedia place for visitors."
*****
Business Writing
Title of Course: Business Writing Workshop
Created By: American Management Association
Platform: Self-hosted
Cost: $1,995 Non-Members - $1,795 AMA Members
Overview: This is a live online seminar. You'll learn to expertly craft letters, memos, reports, proposals and performance appraisals for optimum quality with optimum efficiency. A course like this from such a renowned organization will help you stand apart, especially if you get their credential.
*****
Title of Course: Better Business Writing in One Week
Created By: JER Online
Platform: coursecatalog.com
Cost: $99
Overview: In this expedited course that's more affordable, you'll learn to use proper grammar and punctuation in all essential business communications, while getting to the point of your message. You'll also learn better ways to organize your writing.
*****
Essays and Case Studies
Title of Course: Advanced Essay Workshop
Created By: Massachusetts Institute of Technology (MIT)
Platform: MIT Open Courseware
Cost: Free
Overview: Once you download the course materials, you'll read nonfiction prose works and then complete essay assignments at your own pace. The coursework is intended for those who already have familiarity with writing essays and focuses on "identities grounded in gender, race, class, nationality, sexuality, and other categories of identity."
*****
Title of Course: Writing Case Studies: Science of Delivery
Created By: Princeton University
Platform: edX
Cost: Free
Overview: From how to collect research and organize your writing, to abiding by legal and ethical standards, this course is completely comprehensive when it comes to compiling a case study. You will be able to complete it at your own pace.
*****
Journalism and Creative Writing
Title of Course: English for Journalism
Created By: University of Pennsylvania
Platform: Coursera
Cost: Free
Overview: This course is funded by the U.S. Department of State Bureau of Educational and Cultural Affairs, Office of English Language Programs. While it's intended for English language learners, it still focuses on both print and digital media, and teaches you how to compose global news stories using specific writing techniques required for a career in journalism.
*****
Title of Course: Fiction Writing
Created By: Gotham Writers
Platform: Self-hosted
Cost: $399+ depending on class title and track
Overview: You'll learn from the real fiction-writing professionals with these courses. Classes with topics like "Mystery Writing" and "Dialogue Writing" are taught by faculty who have not only likely received MFAs from highly acclaimed universities (e.g., Columbia and Yale), but who have also actually worked in the publishing industry in some capacity as well.
*****
Whether you're a seasoned academic who wants to learn how to write more reader-friendly copy for the web or a creative writer who wants to fine-tune tested journalism techniques, it's always a good idea to constantly strive to improve your writing skills.
Have you taken an online writing course recently that's not on this list? Please share with us in the comments below.