Our Management Team
Our goal is total customer satisfaction. Management works closely with our editors and proofreaders to ensure that our clients receive high-quality proofreading and copyediting services. Read about our experienced team below.
Phil Jamieson
President and Founder
Phil started ProofreadNOW.com in 1999 when a close friend needed a new nationwide magazine proofed in a hurry. The idea is based on the concept of linking the people who need the service with the people who can best provide the service. The very first issue of the magazine we worked on went to press error-free and the service grew from there. Coming from an IT background with a degree in management information systems and a lot of programming and systems management experience, Phil designed the ProofreadNOW.com server functionality and has worked to improve it ever since. Link to Phil on LinkedIn.
Madelyn J. Clarke
Chief Financial Officer
Madelyn has more than twenty-five years of financial and accounting experience in the software industry, with a specialty in cost control and an emphasis on profitability. She's a classically trained musician too, which is why she's so good with numbers. Madelyn graduated from Colorado State University. Go Rams.
Conni Eversull
Director of Sales and Marketing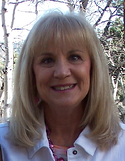 Conni is a veteran sales and marketing leader. Her background includes sales and marketing in various industries including mainframe software, CRM software, real estate, call center services, and economic development.
Her role at ProofreadNOW includes managing sales and business development, creating and managing inbound marketing efforts, creating and updating website content, and email marketing.
Conni earned her business degree from Lesley University in Boston. Link to Conni on LinkedIn.