Always Private, Always Confidential
We keep your submissions in the strictest confidence. Your documents are never printed here. They are always kept securely online, behind our firewall. We consider this Privacy Policy to be a binding agreement.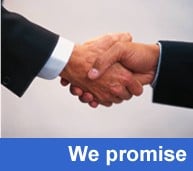 We never give, sell, or transfer your name or personal information to anyone outside our company. Though you may receive certain banner ads in our notifications to you, your identity and vital statistics are never distributed. You have our word on that.
ProofreadNOW Privacy Policy
We recognize that your privacy and your document security on the Internet are extremely important. We respect your privacy and have created this policy to demonstrate our firm commitment to your privacy, to let you know what personally identifiable information we collect, and to describe how the information is used. If you feel our privacy policy has been violated, please send email to Support@ProofreadNOW.com immediately.
FIRST AND FOREMOST, BE ASSURED NO PERSONAL INFORMATION IS EVER DISTRIBUTED BEYOND OUR SERVER. NO IFS, ANDS, OR BUTS ABOUT IT. WE DO NOT SELL OR IN ANY WAY DISTRIBUTE YOUR NAME, YOUR ADDRESS, YOUR BILLING INFORMATION, OR ANYTHING ELSE, TO ANYONE, AND WE NEVER WILL.
By accepting the Legal Notice & Disclaimer when you register, you consent to the use and disclosure of the personal information that you provide to us as outlined in this Privacy Policy. As ProofreadNOW expands its services, we may modify, add to, or delete the terms of this Privacy Policy. You should check back here for such updates from time to time. This policy was last modified February 23, 2015.
Registration Information
ProofreadNOW categorizes users of our site into three groups: Customers, Employees, and Visitors. Customers are people who have registered with us and accepted our Legal Notice & Disclaimer. Employees are people whom we employ to provide services to our customers. Visitors are individuals who visit our website, but who have not yet registered to use the ProofreadNOW service.

Customer Registration: Our site's registration form requires Customers to give us contact information (name and email address) and credit card or corporate billing information. We use contact information from the registration form to send information about our company, or to contact Customers when necessary to administer the site. We use credit card and billing information from the registration form to bill Customers for services provided, as well as to verify Customer names, addresses, and other information.
WE DO NOT SELL, GIVE, OR OTHERWISE TRANSMIT YOUR EMAIL ADDRESS, OR ANY OTHER INFORMATION ABOUT YOU, TO ANYONE. IF WE HAPPEN TO SEND YOU AN AD IN ONE OF OUR EMAILs BACK TO YOU, THE ADVERTISER STILL WILL NEVER RECEIVE YOUR NAME FROM US. THAT'S FIRM. THAT WILL NOT CHANGE. WE PROMISE.
Other Information
Aggregated Information: We may use some of the information collected from Customers and Visitors in aggregate form to improve our marketing and promotional efforts. This information does not identify individuals. We also may use the information to improve our products and services.
IP Address: Our website logs IP addresses for system administration purposes, such as to help diagnose problems with our server or to administer our website. We do not link IP addresses to personally identifiable information.
Use of Cookies
We use a feature of browsers to set "cookies" on Customer and Visitor computers. A cookie can contain information, such as a user ID, that our website uses to track the pages Customers and Visitors visit. This allows us to measure and collect aggregate information about usage on our website.
In addition, cookies enable Customers to enter their passwords less frequently during a session. Cookies alone cannot be used to find out the identity of any user; the only personal information a cookie can contain is information that Customers and Visitors voluntarily supply themselves.
Customers and Visitors can refuse cookies by turning them off in their browsers; however, those who do so will not be able to use the ProofreadNOW service at this time. Cookies are stored on Customers' and Visitors' hard drives, not on the ProofreadNOW website. Most cookies are "session cookies," which are automatically deleted at the end of a session.
Security We Provide
We use security measures including encryption and authentication from Thawte to protect the loss, misuse, and alteration of your personal information under our control. We use generally accepted industry standards to determine the hardware and software requirements for providing security.
We do not email your document back to you unless you specifically request that service when you submit your job. Instead, file transmission from your platform to our server, and back again, is via secure FTP. We use email to notify you that your document is ready for pickup.
Our Secure Certificate
We use the security assurance services of Thawte, a leader in the secure certificate business. You can verify our site security using their link. You can find more information about security at their site, Thawte.com.
Correcting or Updating Your Information
Customers are able to modify certain personally identifiable information previously provided to us through a link in their personalized customer area.
Contacting Us
If you have any questions about this statement, the practices of this site, or your dealings with this website, please contact us:
Email: Support@ProofreadNOW.com
Phone: 855-687-3348
Address:
ProofreadNOW.com, Inc.
P. O. Box 503
Mont Vernon, NH 03057
People who viewed this page often viewed our Nondisclosure Agreement as well.