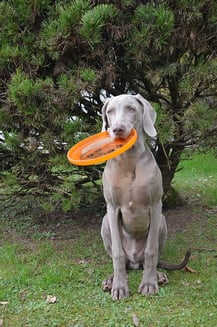 On January 23, 1968, the U.S. intelligence-gathering ship Pueblo, Commander Lloyd Bucher as skipper, was seized by North Korean naval vessels and charged with spying and violating North Korean territorial waters. Negotiations to free the 83-man crew of the U.S. ship dragged on for nearly a year, damaging the credibility of and confidence in the foreign policy of President Lyndon B. Johnson's administration.
On this day in 1957, machines at the Wham-O toy company rolled out the first batch of their aerodynamic plastic discs–now known to millions of fans all over the world as Frisbees.
And on this day in 1849, Elizabeth Blackwell was granted a medical degree from Geneva College in New York, becoming the first female to be officially recognized as a physician in U.S. history.
How do you stack up?
| | |
| --- | --- |
| Score | Your Rating |
| All 10 | Unique in your class, no doubt |
| 7-9 | Straight and flat, but not quite the distance |
| 4-6 | A little wobbly and off target, but catchable |
| 2-3 | Even the Navy can't rescue you |
| 0-1 | Unique in your class, but not in a good way |
Intro text: history.com
Definitions: Merriam-Webster 11 Collegiate Dictionary