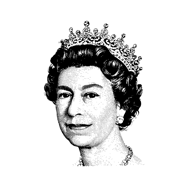 On this day in 1952, after a long illness, King George VI of Great Britain and Northern Ireland died in his sleep at the royal estate at Sandringham. Princess Elizabeth, the older of the king's two daughters and next in line to succeed him, was in Kenya at the time of her father's death; she was crowned Queen Elizabeth II on June 2, 1953, at age 27.
On this day in 1911, President Ronald Wilson Reagan was born in Tampico, Illinois. Ronald Reagan, the 40th president of the United States, served for two terms from 1981 to 1989. Known as The Great Communicator, he was the first actor to be elected president after two centuries of mainly lawyers and soldiers.
On this day in 1937, John Steinbeck's novella Of Mice and Men, the story of the bond between two migrant workers, was published. He adapted the book into a three-act play, which was produced the same year. The story brought national attention to Steinbeck's work, which had started to catch on in 1935 with the publication of his first successful novel, Tortilla Flat.
Rate Yourself
| | |
| --- | --- |
| Score | Your Rating |
| All 10 | Your Majesty … of Vocabulary! |
| 7-9 | You're still historic |
| 4-6 | You're drifting a bit |
| 2-3 | Well, the best-laid schemes… |
| 0-1 | Bedtime for <your name here> |
Intro text: history.com
Definitions: Merriam-Webster 11 Collegiate Dictionary
The sharper people invite their friends to our blogs and refer them to our server for help.