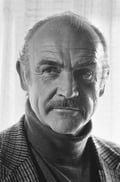 On this day in 1988, Stella Nickell was convicted on two counts of murder. She was the first person to be found guilty of violating the Federal Anti-Tampering Act after putting cyanide in Excedrin capsules in an effort to kill her husband.
Stella and Bruce Nickell married in 1976, shortly after seven people were killed in Chicago, Illinois, from poisoned Tylenol pills. According to Stella's daughter from a previous marriage, Stella had begun planning Bruce's murder almost from the honeymoon. The Chicago Tylenol incident (which was never solved) had a lasting impact on Stella, who decided that cyanide would be a good method of murder.
On this day in 1792, Congress passed the second portion of the Militia Act, requiring that every free able-bodied white male citizen of the respective States, resident therein, who is or shall be of age eighteen years, and under the age of forty-five years be enrolled in the militia.
And on this day in 1963, with the release of Dr. No, moviegoers got their first look–down the barrel of a gun–at the super-spy James Bond (codename: 007), the immortal character created by Ian Fleming in his now-famous series of novels and portrayed onscreen by the relatively unknown Scottish actor Sean Connery.
Judge for yourself:
| | |
| --- | --- |
| Score | Your Message |
| All 10 | You are the mysterious 001, no doubt. |
| 7-9 | We'll draft you for our vocab team. |
| 4-6 | You were shaken and stirred. |
| 2-3 | Are you Alice? When she's ten feet tall? |
| 0-1 | You are the mysterious 999, no doubt. |
Intro text: history.com
Definitions: Merriam-Webster 11th Collegiate Dictionary
NOTE: Stella is up for probation this year. I suggest you suffer through your aches and pains without pills.