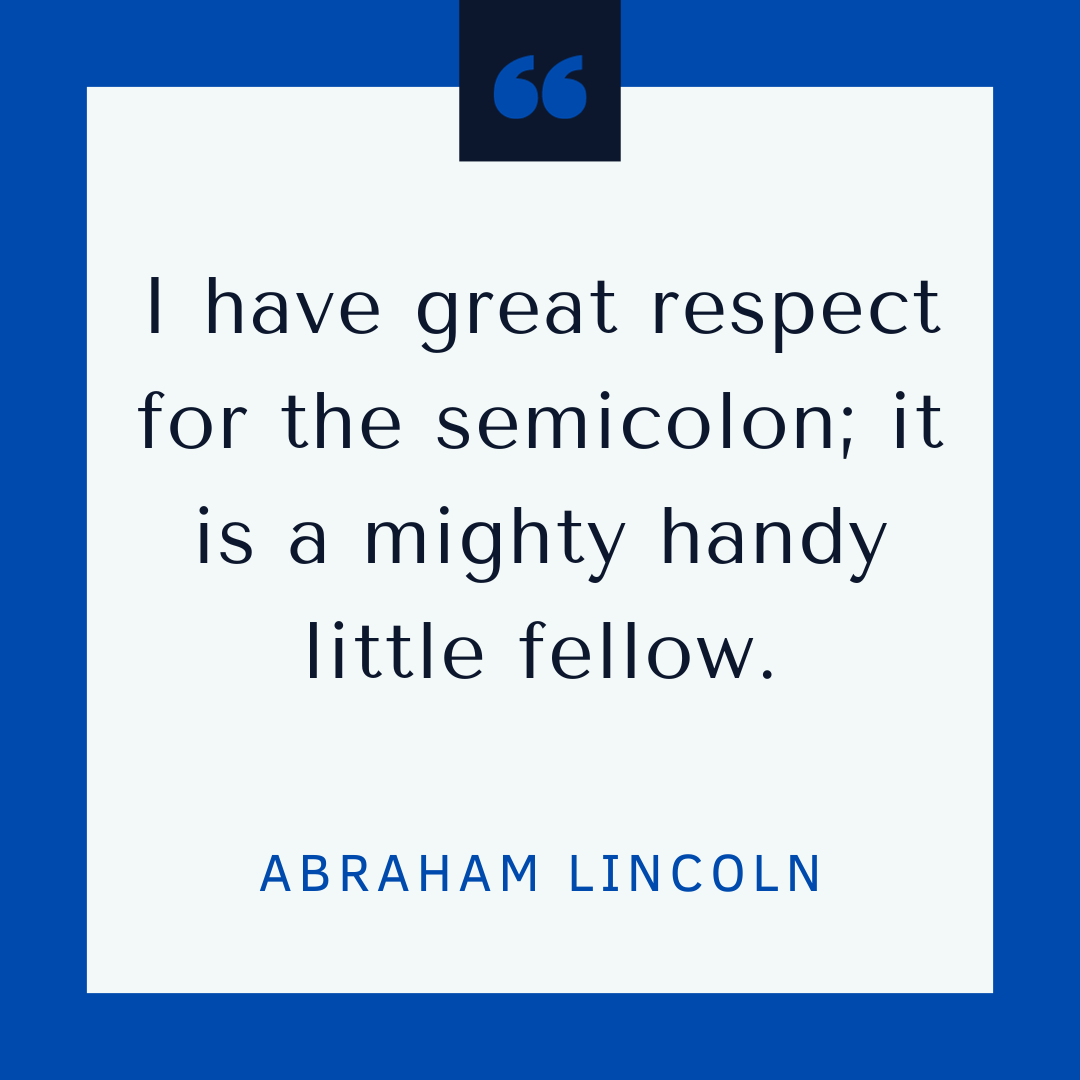 "How hideous is the semicolon," Samuel Beckett said.
If we had to guess, we'd say Sam received a particularly excruciating rejection letter from his first crush, complete with multiple semicolons.
We bear no such resentment. In fact, we think semicolons are incredibly useful. But let's start at the beginning so everyone can join in the fun.
What Is a Semicolon?
A semicolon is a little punctuation person about to dance.
See here ➡️ ; ⬅️. Such incredible form! Such armless fluidity!
A semicolon is more forceful than a comma, but weaker than a period. It's a way to separate two full sentences without breaking them apart, or a way to clarify a long sentence with two or more sections.
To be more specific, there are five common instances when you should use a semicolon.
5 Times to Use a Semicolon