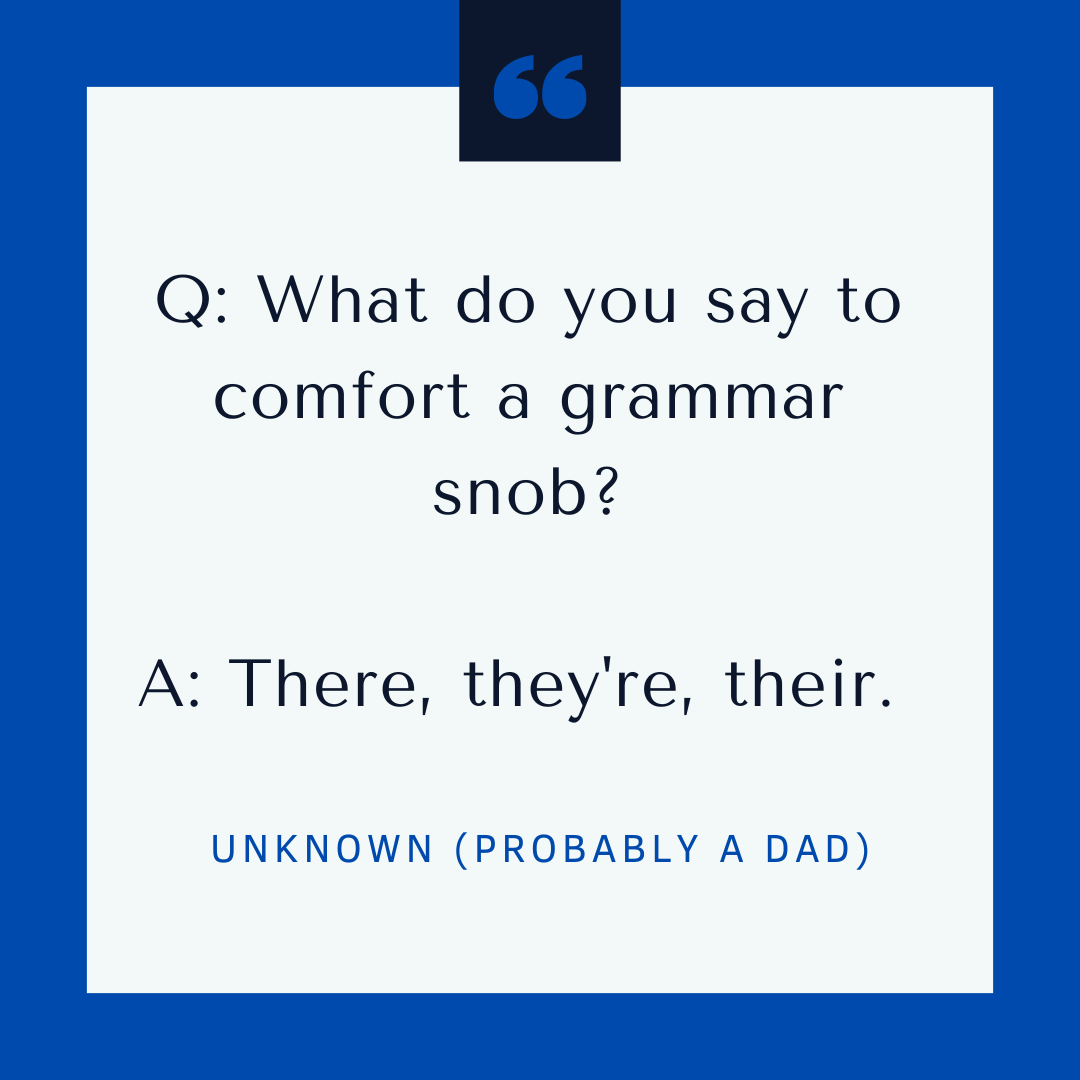 Meanings and Examples
Read this 5-minute grammar lesson and never doubt your spelling or use of "they're," "their," or "there" again.
They're: Meaning and Examples
If you understand the basics, you're less likely to forget information. The most basic information about "they're" is that it's a contraction. When you see an apostrophe (this little fella: ') between multiple letters in nonplural words, it's a big, red, bouncy alert: Two or more words have been smushed together, and at least one letter/sound has been left out. These combo words are called contractions.
Contraction examples:
they'll: they will
can't: can not
wouldn't: would not
she's: she is
isn't: is not
must've: must have
didn't: didn't
aren't: are not
'twasn't: it was not (don't use this unless you're trying to write 18th-century-vibes poetry)
Apostrophes are also used to show possession (ownership) and for clarity in a few oddball plurals.