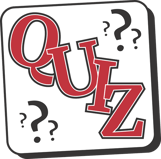 Punctuation is used in writing to establish clarity, tone, meaning, and structure. Consider this sentence without punctuation, and you'll quickly remember why we need to use it.
maybe you dont always want to use commas periods colons etc when youre writing sentences when I am in a rush tired cold lazy or angry I sometimes leave out punctuation marks grammar is unnecessary anyway I can write without it and wont ever need it my aunt Jane once said she wasnt very good with writing and I never understood a word she wrote to me I think ill just learn enough punctuation not too much enough to write to Aunt Jane needs some help
Using punctuation properly helps your readers understand the message you're attempting to convey, and ensures they don't read one thing while you intend another. Punctuation promotes effective communication, which is why it's so important in marketing and business writing.
Do you think you're already a pro with punctuation? Test your punctuation knowledge with our quiz and get your answers on-screen when you complete the quiz. After you complete the quiz, the correct answers will be highlighted.
Be sure to share your results in the comments below!