We're not sure if this quiz will give you anxiety or angst, or both, or just one, or neither…? That's the beauty of the English language – words that look alike, sound alike, and sort of mean the same thing, but not at all. This quiz features easily confused words that when swapped for each other can lead to confusion and embarrassment.
If you are the first person to submit a response with all answers correct,
you'll be the winner of a $25 Amazon gift card.
In the case of a tie, the earliest submission wins.
The quiz will close on Monday, January 16, 2017, at 5:00 pm ET.
We'll reveal the correct answers, explanations and the winner next week.
To take the quiz, click on the picture below.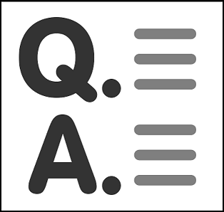 Thanks to Philip Gooden's book Who's Whose: A No-Nonsense Guide to Easily Confused Words for the inspiration behind this quiz. And thanks for playing!