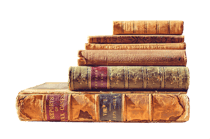 Tis the season to relax, enjoy the company of your friends and loved ones, and seek inspiration for the new year. And what better way to gain inspiration for the new year than through the immortal words of famous authors? Match the quotes below to their authors, and then tell us which one inspires you the most in the comments below.
Feel free to share your favorite quote in the comments as well, if you don't see it here. Cheers to a new year filled with productivity and amazing writing!
If you enjoy quizzes, sign up for our Words! Words! Words! vocabulary quizzes. Click the image below to sign up.