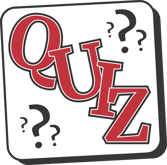 Not every writer can aspire to be like Shakespeare — side-stepping grammar rules and conventions in clever ways, misspelling words that end up in the literature canon, and sometimes even making up rules as they go along. Nor should they.
Marketers, journalists, novelists, and business writers alike put their writing careers on the line when they make egregious grammar, spelling, and punctuation errors, with their credibility and professional standing often being called into question. But mistakes happen, especially grammatical ones. And although writers try to avoid mistakes at all costs, especially in marketing copy and business writing, some of these mistakes fall through the cracks and are printed for the whole world to see. Some of these mistakes are funny, some of them roll off the tongue and incorporate themselves into everyday vernacular, and some of them are downright offensive.
Complete the quiz below and see if you can match the famous writing and grammar mistakes to their origins. And let us know how you did in the comments.