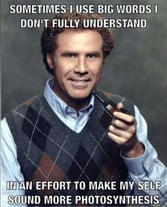 The word "best" is a troublemaker. "Best" can mean most popular by number of downloads. Or highest rated by reviews. "Best" can mean a list of personal favorites without any supporting data. "Best" can just mean "I really want this blog post to rank for SEO."
"Best" can also mean we did our best, and we think this is a dandy list of games that, unless you actually hate word games, will tickle your linguistic bone, satisfy your boredom, and give you bragging rights for days.
Here are the 10 best online word games, in no particular order.
If online games aren't your cup of pudding,3 try an in-person game like Bananagrams. Or make up your own. One of our stellar editors described a game I'll call "Endless Puns for Endless Fun." In a group, one person begins the game by creating a pun. The next person to speak has to riff off that pun. And so on. When I was a kid, we would play a rhyming game at the dinner table. One person would say a word and we'd go around the table listing words that rhymed until we couldn't think of any more. My favorites were "cat" and "orange" but for completely different reasons.
What about you? Are any of your favorite word games in this list? Submit a comment and tell us; we'd love to hear from you!
1 French for "bees knees."
2 You guessed it. French for "whee" (according to Google Translate).
3 A post about pudding and grammar.